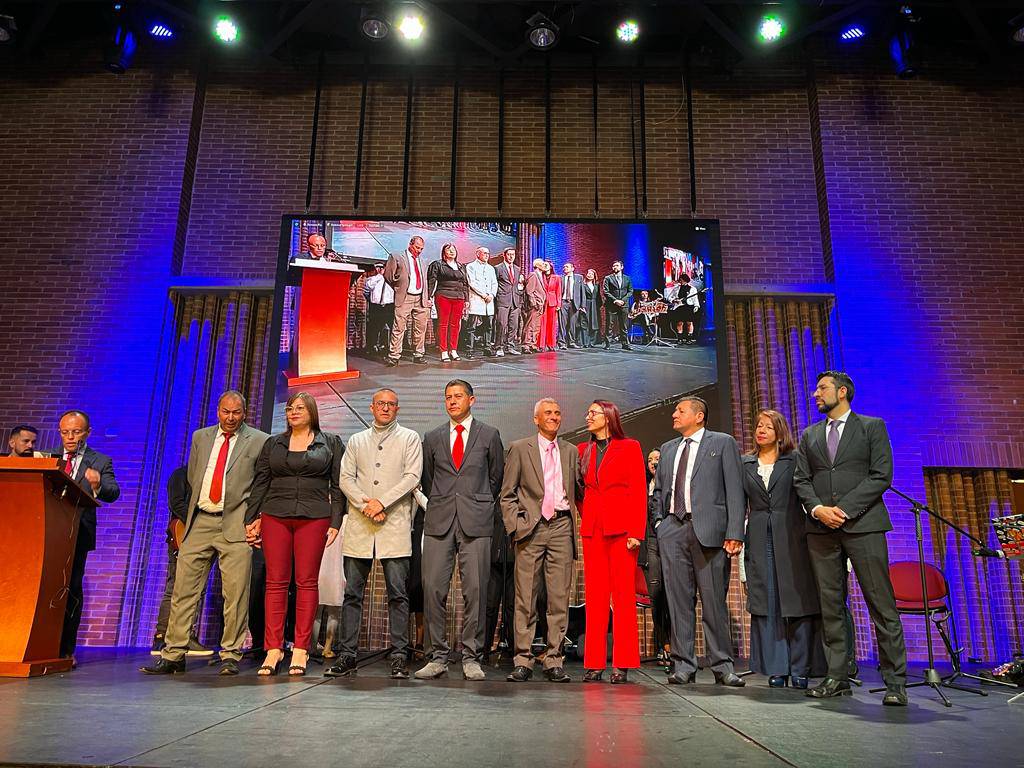 Greetings to all the members of our congregation! We are thrilled to announce that our beloved International Church of Christ in Bogotá recently celebrated its 31st anniversary since the mission was planted. It is truly a momentous occasion, and we are filled with joy and gratitude!
During the anniversary service on May 15, we had the honor of having two special guests: César Herrera, an evangelist from Lima, and Orlando Rocha, an evangelist from Medellín. Their presence added a vibrant and inspiring touch to our celebration. We were blessed to hear their words of wisdom and witness their passion for sharing the gospel.
Moreover, it was a moment to recognize before the congregation some people who have been serving for a long time as mentioned in 1 Timothy 3:8-13 and Ephesians 4:11-12. First of all, we recognized an elder and his wife who have dedicated themselves to serving God and our church. Their steadfast commitment, love and guidance have been an inspiration to all of us. We expressed our most sincere gratitude to them.
An evangelist was also appointed, whose work has been instrumental in spreading the good news of Christ's love. His tireless efforts and his fervor in sharing the message of salvation have touched the lives of many.
In addition, we recognized a group of dedicated deacons who have selflessly served our congregation. Their commitment to ensuring the smooth functioning of our church and their compassionate assistance to those in need deserve our utmost appreciation. We are grateful for their unwavering dedication and the invaluable support they provide.
As we celebrate this milestone, let us reflect on the incredible ways in which God has been working within our church family. Over the past 31 years, we have witnessed His blessings, His guidance, and His unwavering presence in our lives. Through triumphs and challenges, He has been our rock and our source of strength.
Let's keep moving forward, let's stay united in love and service. Together we can continue to spread the message of hope and redemption that our Lord has entrusted to us. Our mission is far from over. There are countless souls who long to experience the love and grace of God.
On this momentous occasion, let us remember that it is by God's grace and power that we are able to accomplish great things. Let us express our gratitude for His abundant blessings and seek His guidance as we navigate the path ahead.

They are:

Elder: Euripides Muñoz

Evangelist: Luis Miguel Valenzuela

Deacons:
Fabio and Magdalena Hernandez
Delio Caro
Wilson Uyaban
Alejandro Diaz
Last modified on June 16, 2023