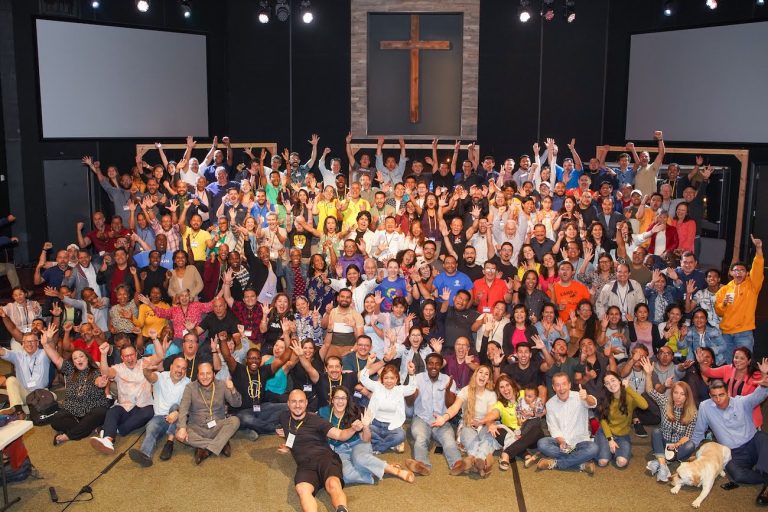 2023 ushered in a "makeover" for the South American Missions Conference. The Missions Conference is a highlight for church leaders from South and Central America and the Caribbean, serving as a hub for sharing best practices and receiving ministry training. After taking a pandemic-induced hiatus, the conference emerged not only with new leadership but with a host of new faces this January.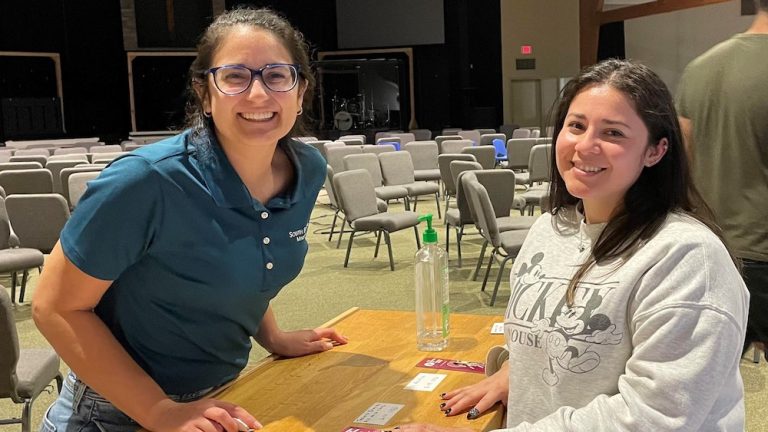 First, the South American Missions Society (SAMS) has a new International Administrator, Caroline Silva. Becoming a Christian as a teen in the One Miami Church, Caroline has always had a heart for missions. She resigned from her nursing career and moved to Sao Paulo, Brazil, to work with the campus ministry in January 2020. Caroline answered the call to administrative service with SAMS when she was transitioning out of full-time ministry.
"I've always wanted to be involved in SAMS," said Caroline. "I love missions and serving abroad. I see the potential of our South and Central American churches becoming even more unified. Now that I better understand the specific pieces of ministry and administration, I feel that I am a better advocate for these churches. I love the development of creativity between administrators from different congregations. Our faith is growing!" These connections are enhanced by the fact that Caroline is fluent in three languages: English, Spanish and Portuguese.
Another significant change was the sheer number of young leaders who came to the Missions Conference. This year over 200 participants came to the meetings in late January; 65 of them were new, having never attended the previous 10 missions' conferences. Through the financial gift of a generous donor, more participants attended – small group leaders, campus and teen leaders as well as teachers, elders and ministry staff. This infusion of young and mature lay leaders brought another level of determination to spread the gospel, plant new churches and mature existing congregations.
"The missions conference profoundly renewed my vision of love for the lost and strengthened, in an incomparable way, my relationships with other churches in Latin America and our partner US church," said Cristian Duque, evangelist for the church in Santiago, Chile. "Locally, we want to give a series of classes based on what we learned and we also want to do a self-analysis of how we have carried out our management in leadership in light of everything we have learned."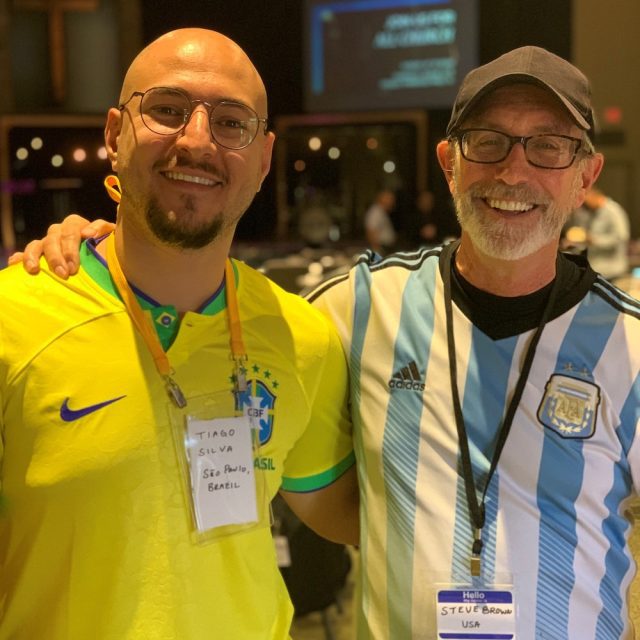 Alongside the fresh faces and new aspects of the conference, a well-loved tradition continued: church members from One Miami, Palm Beach and Broward Church hosted a significant number of visiting church leaders in their homes. Host families provided daily rides to the Broward Church building, which hosted the conference. Meals were shared and friendships were built and renewed despite language differences.
After a three-year break, the SAMS Missions Conference saw new faces, renewed vigor and reunited friendships to kick off 2023.
Last modified on May 4, 2023